We are madly in love with visual communication...
…including graphic designing, web designing, content writing, jingle writing, storyboard creation, copywriting, drawing, sketching, cartooning, illustrations, logo designing, and everything and anything that requires to be marketed asthetically to catch maximum eyeballs!
We are a full service visual communication company. Simply put, we deliver creative services essential for designing brand management, online/offline marketing, and social media campaigning.
It takes more than what meets eyes to create an emphatic visual. Brandmark Media develops each project with that much hardwork, love, passion, dedication and sensitivity – the formula which I believe is foremost in bringing out that 'wow' factor in a graphic design.
'Creating' something is the most satisfactory feeling in the world. We create graphics, we communicate with visuals.
We started our operation informally with a very small setup in the year 2013.   
For about 7 years, our Director, Mr Prashant Das, along with a small team of creative brains, managed the operations right from designing corporate identities to developing websites.  During this period we learnt the ropes of digital marketing and eventually created a niche for ourselves in providing digital services to our esteemed clients.   
With the gradual growth in the business volumes with clients in India and Canada, we got registered with the Ministry of Micro, Small and Medium Enterprises (MSMEs), Government of India with Registration Number – UDYAM-UP-28-0011817, in the year 2021.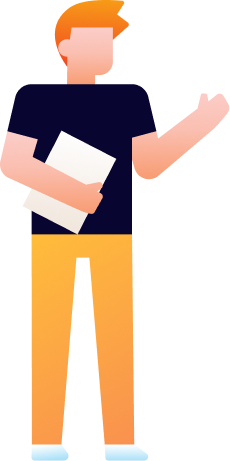 Would you like us to work on your brand?